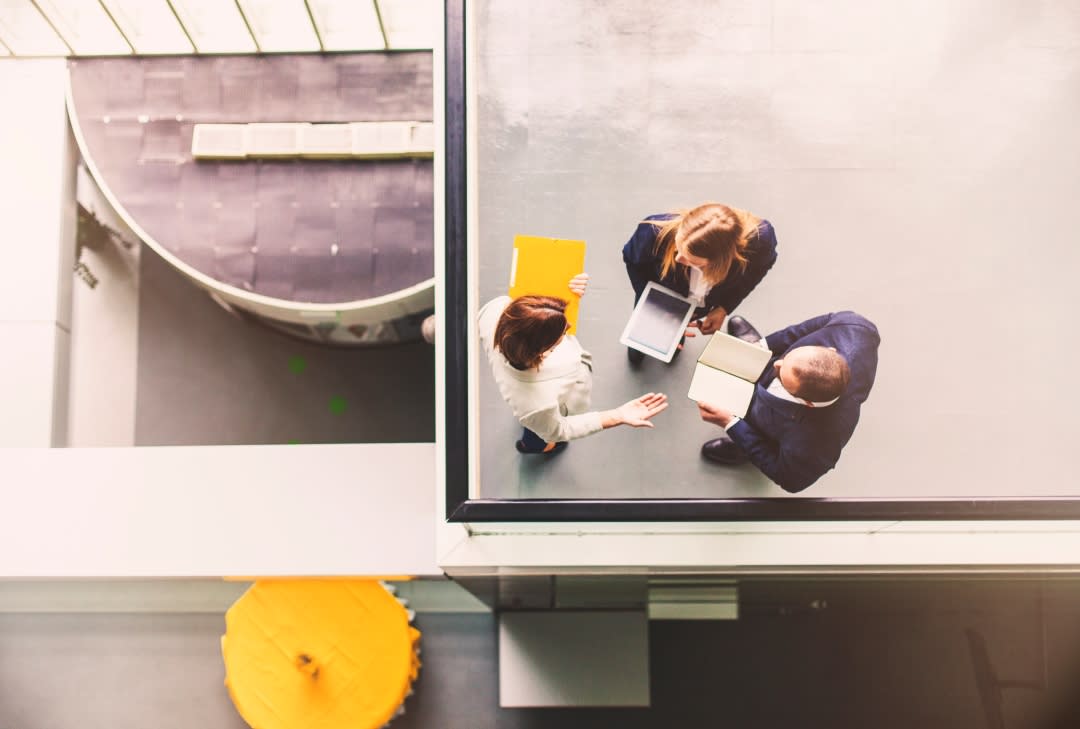 Cloud Operations Traineeship - Azure Integrated Services
Nunspeet

,

Gelderland

,

Netherlands

Product Development
Job description
About working at Ultimo
IFS-Ultimo is a leading provider of software solutions for Enterprise asset management. We help companies in various industries manage their assets, ranging from equipment and vehicles to buildings and infrastructure, more efficiently and effectively.
As a member of the IFS family, we are committed to delivering world-class technology and services that enable our customers to optimize their operations, reduce costs and improve performance. Our Ultimo software platform is used by thousands of organizations worldwide, from small and medium-sized enterprises to large multinational corporations.
What is your role at Ultimo?
Are you passionate about Enterprise Asset Management (EAM) and looking for an exciting career in the cloud computing industry? Do you want to expand your skills and become an expert in managing and monitoring cloud services? Then the Cloud Operations Traineeship at IFS-Ultimo Nunspeet is the perfect opportunity for you!

In this Traineeship, you get the unique opportunity to immerse yourself in the world of EAM and Azure Integrated Services. You will gain hands-on experience managing and monitoring cloud services that support our advanced EAM solutions. Together with our expert IT team, you will work to improve business critical processes and contribute to the success of our customers. As a Cloud Operations Trainee at IFS-Ultimo Nunspeet, you will be part of a growing international organization that specializes in EAM. You will learn how to ensure the security, stability, and functionality of our applications and have the opportunity to grow into a Cloud Engineer.
Responsibilities:
Manage and monitor cloud services focused on EAM, with a focus on Azure Integrated Services.
Optimize business-critical processes and EAM solutions.
Obtain Microsoft Azure Fundamentals (AZ-900) certification.
Making information available to stakeholders in the desired form.
Contribute to the security, stability, and functionality of our EAM applications.
Job requirements
This is what you need to have:
Completed college education in IT or similar.
Knowledge of and interest in cloud computing, preferably Azure.
Affinity with Enterprise Asset Management (EAM).
Good communication skills in both Dutch and English.
Driven to learn and grow in the cloud computing industry.
This position is hybrid, therefore you need to live in reasonable distance from our office in Nunspeet. 
This is a great opportunity for an IT professional with a passion for cloud technology and an interest in being a part of IFS-Ultimo software solutions. If you are interested in joining our team, please apply today!
For this role, we offer:
Ultimo Software Solutions offers:
A competitive salary.
A strong platform to support your ambitions and personal development.
Incentive scheme.
8% holiday money.
25 vacation days and the option to buy 5 more.
Good pension scheme (50/50).
Telephone and internet allowance.
Laptop plus everything you need for a good (home) workplace.
Apply and the next steps;
If you think this position is the next step in your career, let us know! Upon confirmation, we will review your CV. We need a phone call to get the ball rolling and we'll brief you on the getting started steps.
For questions: livelinkyourcareer@ultimo.com or +31 341 42 37 37

Nunspeet
,
Gelderland
,
Netherlands
azure, cloud, traineeship
Nunspeet
,
Gelderland
,
Netherlands
azure, cloud, traineeship