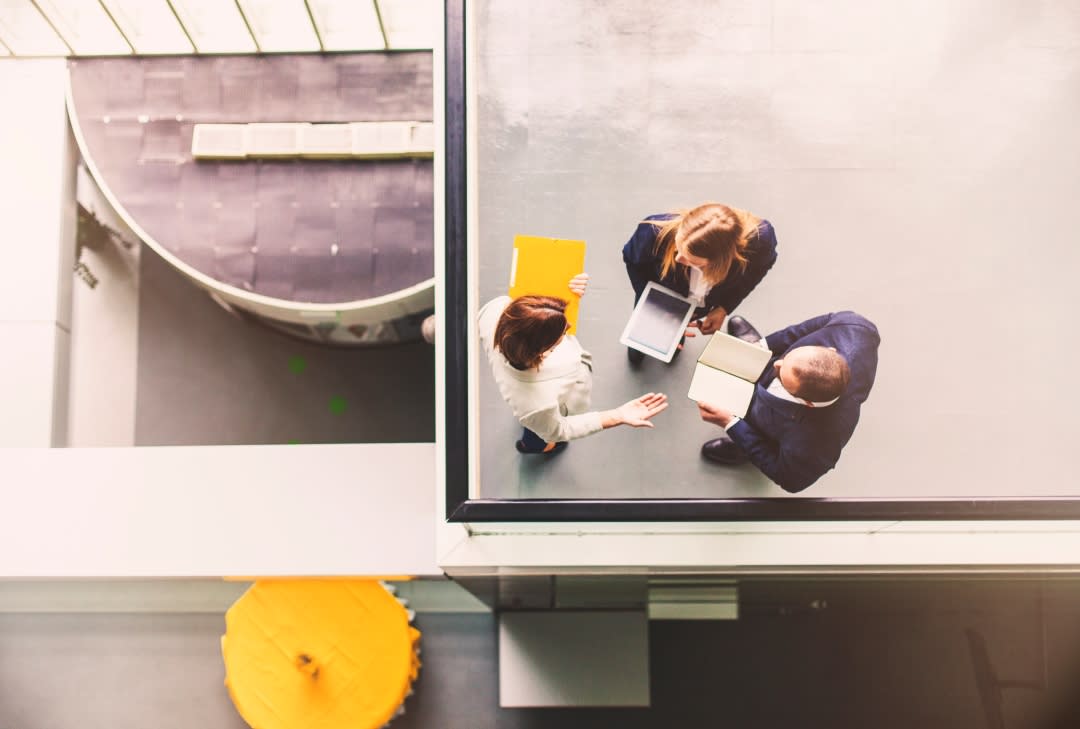 Business Development Representative - DACH
Remote

Wesel

,

Nordrhein-Westfalen

,

Germany

Sales
Job description
Join IFS-Ultimo as a vital Business Development Representative and play a critical role in driving outbound prospecting, sales support, and lead development for our top-of-the-line SaaS solution for asset management in businesses. As an integral part of our team, you will have the exceptional opportunity to work alongside a dedicated group of colleagues who provide comprehensive internal training and guidance to ensure your success. Take this as the next step in your IT-Sales career.

Why Should You Join IFS-Ultimo?

At IFS-Ultimo, we provide an exceptional environment for talented individuals to thrive. Our team is composed of dedicated colleagues who provide internal training and guidance, ensuring your success. With our strong growth ambitions for the years to come, we are expanding our global partner network and have a clear roadmap to help our customers achieve even more. As a part of our team, you will create the next step for our expansion, while having fun and learning along the way. Your innovative ideas and professional approach will enrich our team, moving us all forward.
Learn More About IFS-Ultimo:
IFS-Ultimo is the industry-leading SaaS solution for asset management in businesses. Our innovative application enables better asset management, increased uptime, cost control, and safer working environments. Our highly standardized Enterprise Asset Management (EAM) cloud platform is modular, scalable, and user-friendly, allowing our customers to organize and implement tasks related to valuable assets in their companies. This includes site-based assets such as installations, machinery, cranes, medical equipment, and buildings, as well as mobile assets like logistics companies' vehicles.
With Ultimo's EAM platform, our customers maximize their asset uptime, ensure safe working conditions, and increase productivity. We've been successful in providing innovative solutions to our customers for years, and we're constantly expanding our global partner channel to reach even more businesses. With over 2000 customers worldwide, IFS-Ultimo's success is a testament to our innovative approach and unwavering commitment to quality assurance. Join us now and be a part of our journey toward a brighter future.
What is your role at Ultimo?

As a Business Development Representative, you will play a key role in outbound prospecting, sales support, and lead development for IFS-Ultimo. We are looking for a candidate with knowledge of Enterprise Asset Management and ERP applications to help engage prospects and identify customer needs. You will be responsible for establishing IFS-Ultimo as a potential prospect and developing cold accounts into warm and targeted accounts through various efforts.
Responsibilities:
• Use outbound calling, email, and social media to engage prospects and qualify them as valid sales opportunities.
• Develop cold accounts into warm and targeted accounts within specific industries.
• Regularly communicate with sales representatives to review assigned accounts and make necessary adjustments.
• Maintain relationships with an assigned group of target accounts and develop value in working with IFS-Ultimo.
• Utilize pre-call planning methods to understand the prospect and why IFS-Ultimo is a viable solution for them.
• Understand the functional competitive advantages of the IFS-Ultimo solution set and customize messaging to gain traction in accounts.
• Work with pre-sales and marketing teams to underpin opportunities with business cases.
• Implement account-based marketing campaigns based on account plans built in conjunction with sales, pre-sales, and marketing.
Job requirements
• A minimum of 3+ years of proven software telemarketing, inside sales, or software sales experience.

• Self-starter with the ability to work with minimal supervision.
• Demonstrated a high level of understanding of IFS-Ultimo and IFS-Ultimo application benefits.
• Excellent written and verbal communication skills, with a specific emphasis on telephone skills.
• Must be fluent in both German and English languages.
• Experience with contact management applications, Excel, and Word.
In addition to the offers listed below, we are opening up a big step in your career for you. You get the opportunity to grow with us on an exciting journey. Your IFS-Ultimo colleagues are passionate and ambitious people. They create a working environment where talent can flourish.
- A position for 32-40 hours a week (both remote and at the office. You will work in the office at least once every 6 weeks, more is welcome).
- Many career opportunities within the international IFS organization.
- A solid platform to support your ambitions and personal development.
- Flexible and informal working environment where teamwork is essential.
- Engaged colleagues with a lot of attention to personal interaction, We also attach great value to strengthening mutual bonds by organizing various activities.
If you feel that this position is the next step in your journey, let us know by clicking 'Apply'. From there we will have a good look at your resume and your cover letter.

We will invite you for a call to get the ball rolling, and we will inform you on steps to come. For questions: livelinkyourcareer@ultimo.com of +31 341 42 37 37
Wesel
,
Nordrhein-Westfalen
,
Germany
Wesel
,
Nordrhein-Westfalen
,
Germany